Best Function centre in Perth
Close your eyes, and just think of Indian weddings and other functions. Beautiful women dressed in traditional Indian attires, heavy jewelry, enchanting decorations, loud music, musical bands, dance floor, disc jockey, incredible gifts, variety of mouth-watering multi-cuisine food and the Best Function centre in Perth with the finest venue are the things that strike our mind.
Amongst a variety of arrangements to be made during wedding, venue for a wedding is a highly important factor that plays a major role in making the event of wedding memorable for years and years.
Finding a wedding venue apt for Indian, Eastern or western wedding becomes much tougher in abroad due to the difference in culture and traditions of weddings of nations overseas. But where there is a way, there is a will for Indians in Perth, and in areas in its proximity. Fusion 6 is the ideal wedding venue in Perth for guys desiring to give a typical Indian touch to their wedding miles away from the nation known for extravagant weddings.
In addition to an Indian wedding, we also expertise in witnessing and preparing weddings of folks of different origin with our proficient team of experts versed with every culture.
Enjoy the essence of your nation miles away in Perth
Food, decor, and ambience are the features that cast the first impression on the guests. Let us have a look at the traits at Fusion 6 that will not let you miss wedding venues in India or of other landforms. It will rather give you an experience of the essence of your land in Perth. Just have a brief overview of factors that makes it busiest wedding venue in Perth.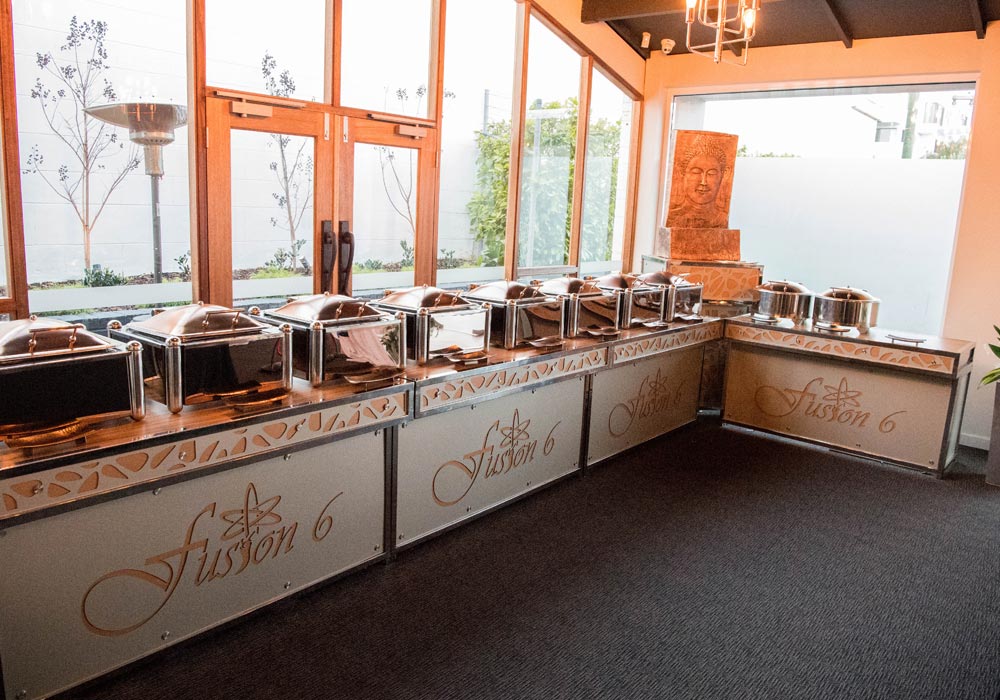 Location – The wedding venue should be at prime location with good connectivity. Fusion 6 is situated in 230, Cambridge Street, WEMBLEY WA 6014 Australia. It is a prime location, well connected to the other zones of Perth through road. Your guests won't keep on roaming in the streets of Perth to trace your wedding venue.
Food and Beverages – Food is something that must not be ignored while deciding the venue. We are the resource of world-class chefs having years of experience in serving an array of Indian wedding food that includes typical north Indian, south Indian and cuisines of other zones and religions of India.
Various options for customisation- We bring you various types of catering options like finger food catering system and luxury dining system, etc. for your wedding. The food menu can be consutomized as per the need of the customer. You can include soft drinks and alcoholic beverages for different types of guests, therefore known for Best Function centre in Perth.
Decor – Whether you want typically ancient Indian wedding decor or contemporary wedding decoration, we have it all for you. As we bring a range of themes of decor for weddings and a variety of functions.
Entertainment – When you are selecting a wedding venue, you can't just ignore the entertainment factor as an Indian wedding is all about loud music and also it would be an exaggeration to say that Indian weddings are incomplete without a music and dance floor. We provide led dance floor, DJ's, musicians, etc. to entertain guests and families of the bride and groom side to the core. Our Indian wedding venue in Perth provides amenities like live bands or singers.
Descent F & B prices – Keeping in view the budget of customers, we bring highly reasonable food and beverage packages comprising of impeccable combos at descent prices.
We do not let any stone unturned to make your wedding in Perth as grand as it is usually in India or at your place.