Fusion 6, a multi-specialty Indian restaurant in Perth, offers the quintessence of India for all the occasions of life. Our restaurant is utterly Indian from the core, but at the same time understands the changing lifestyle, desires, and requirements of people residing in Perth. Therefore, we present restaurant services with fused Indian and trendier approach.
Fusion 6 symbolizes the fusion of Indian traditions and culture through its range of cuisines, its decor, ambience, and music by presenting a well designed Indian restaurant with the Indian, Mughalai and Punjabi variety of cuisines. We bring you miles away in Perth, Indian emotions, Indian feel, and Indian tang at highly reasonable prices.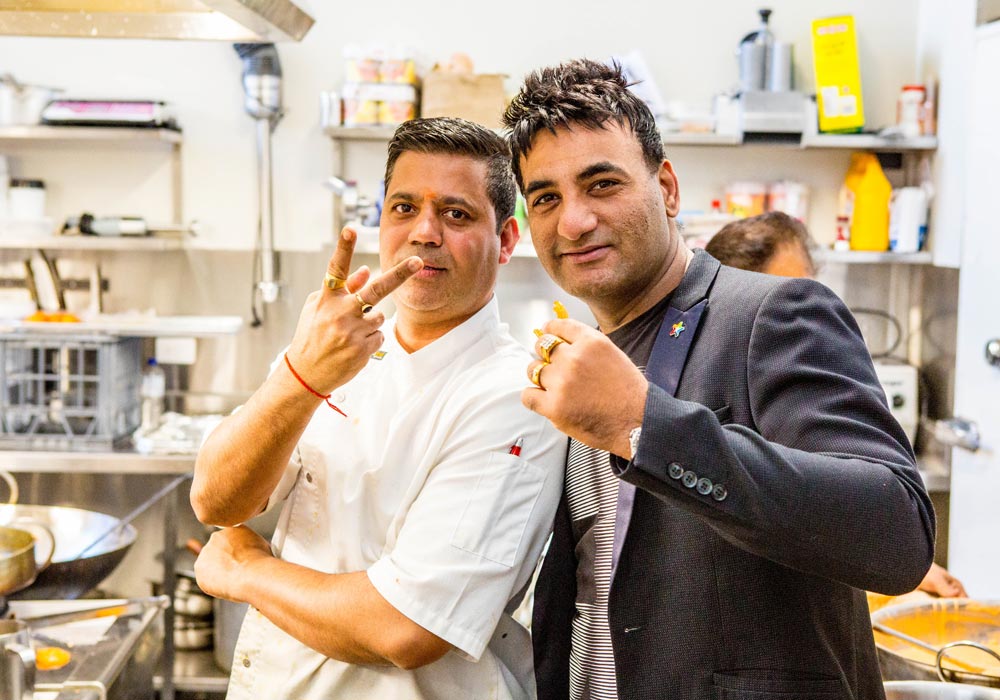 Our pride and specialty
We present typically Punjabi, Indian and Mughalai vegetarian and non-vegetarian foods in Perth. We pride ourselves in contending the Indian souls by bringing the essence of India on important occasions of your life. Our specialty, typically cooked Punjabi cuisines with the pinch of Indian spices will take you back to the state known for its liveliness and spicy taste. Not just this, our hygienically prepared Mughalai cuisines will take you on the jaunt of Mughal empire known across the world for its mouth-watering spicy non-veg. Be it cocktails, mocktails or cuisines; all are served with love and spirits of India.
Function Centre
Fusion 6 is the ideal wedding venue in Perth for guys desiring to give a typical Indian touch to their wedding miles away from the nation known for extravagant weddings. In addition to the Indian wedding, we also expertise in witnessing and preparing weddings of folks of different origin with our proficient team of experts versed with every culture. Enjoy the essence of your nation miles away in Perth. Food, decor, and ambience are the features that cast the first impression on the guests. Let us have a look at the traits at Fusion 6 that will not let you miss wedding venues in India or of other landforms
Multipurpose restaurant
Our versatility is our pride and the reason for the world's envy. We extend the most exquisite dining experience at our restaurant, Dine-in & Takeaway amenity for diverse types of parties and events with DJ & LED Dance Floor. We bring you a golden opportunity in Perth to conduct a typical Indian wedding at our wedding venue. We store much more for you and present amenity for exhibitions, conferences, corporate events, receptions, concerts, seminars and theme parties.
Creative Kitchen
Our creative Kitchen is inspired by not just Indian culture eating preferences, but also present the food with a global approach. We bring you a fine-dining experience for all occasions. Our menu involves Punjabi, Mughalai and other Indian delicacies. An all-embracing buffet offers artfully prepared options that go well with any palate, and an à la carte menu caters even more choices solely for your needs. We extend the buffet and the à la carte menu for all meals
Music
Every Indian is a Bollywood buff, and if you are a real desi and love to shriek for a little beat of Indian music, then we have Indian fusion music from typical Bollywood music to gazals, kawali, and soft numbers for you to make your moments more mesmeric. Visit with your friends and family for an enjoyable time that doesn't just involve delectables, feel-good food; but takes you to a distinct era and forms of Indian music.
Cocktails at our bar
Nothing can be more relaxing and enlivening than drinks offered by us. Call on your friends and family at the trendy and inviting bar of our restaurant. Have an intimate tête-à-tête over a glass of wine with relatives, friends, and colleagues at any occasion to create a moment. You may host your colleague and clients for a special handcrafted drink, or enjoy a bottle of Champagne to celebrate a special occasion. An extensive list of global and Indian cocktails and mocktails service also make our bar a stupendous choice for pre-dinner drinks.